Bigg Boss OTT Season 2 Contestants List
Bigg Boss OTT, the popular reality show, is all set to return with its second season, and the anticipation among fans is at an all-time high. With a fresh batch of contestants ready to battle it out for the coveted title, the excitement is palpable. Let's take a closer look at the talented individuals who will be vying for glory in Bigg Boss OTT Season 2, which premieres on June 17, 2023.
Breaking News Latest Confirmed Contestants List
✩Avinash Sachdeva
✩ Akanksha Puri
✩ Jiya Shankar
✩ Aaliya (Nawazuddin's wife)
✩Puneet Superstar
✩ Bebika Dhurve
✩ Falaq Naaz
✩ Manisha Rani
✩Abhishek Malhan (Fukralnsaan)
✩ Palak Purswani
✩ Shruti Sinha
Avinash Sachdeva:
Avinash Sachdeva is a well-known Indian actor who has captured the hearts of viewers with his performances. He rose to fame with his roles in popular TV dramas like "Chotti Bahu" and "Iss Pyaar Ko Kya Naam Doon? Ek Baar Phir." Avinash, born on August 22, 1986, brings his acting prowess and charm to the Bigg Boss OTT house.
Palak Purswani:
Palak Purswani, a versatile talent from Nagpur, Maharashtra, is a model, actress, and fashion designer. She gained recognition for her role as Shweta in the TV serial "Yeh Rishtey Hain Pyaar Ke." Palak started her career with "Splitsvilla 7" and has since made appearances in shows like "Badi Devrani" and "Meri Hanikarak Biwi." Her relationship with fellow contestant Avinash Sachdeva adds an intriguing dynamic to the show.
Jiya Shankar
Akansha Puri
Aaliya (NAWAZUDDIN'S WIFE)
Puneet Superstar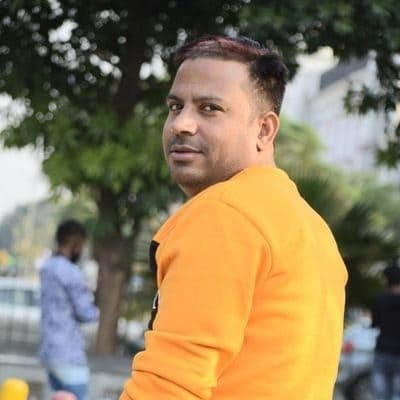 Bebika Dhurve
Falaq Naaz
Manisha Rani
Abhishek Malhaan Fukra Insaan
Shruti Sinha
Contestants Below in the list have also a chance to appear in Bigg Boss OTT 2.
Anjali Arora:
Anjali Arora is an Indian model and actress who caught the attention of the public through her captivating lip sync videos on various social media platforms. Her popularity soared when a video of her dancing to the song "Kacha Badam" went viral. Anjali previously appeared in the reality TV show "Lock Upp," and her strong social media presence is sure to make her an intriguing contestant in Bigg Boss OTT Season 2.
Awez Darbar:
Awez Darbar is a multi-talented personality known for his skills as a choreographer, TikTok star, and social media influencer. Born on March 16, 1993, in Mumbai, Awez began his journey on YouTube, where he showcased his dancing talents. With over 2.3 million subscribers, he is one of India's most popular TikTok celebrities, having collaborated with numerous Bollywood stars. Awez's charisma and creativity are sure to make him a favorite among viewers.
Sapna Gill: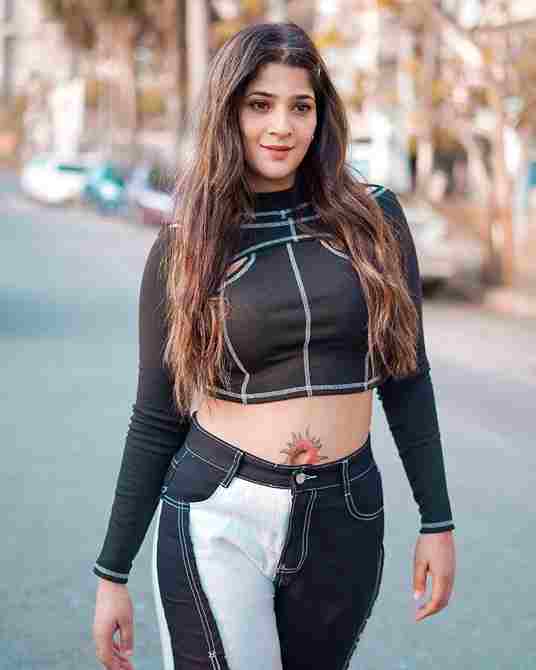 Sapna Gill is an Indian actor and social media influencer. She has appeared in Bhojpuri films such as Kashi Amarnath, Mera Watan, and Nirhua Chalal London. She has worked with stars such as Ravi Kishan and Dinesh Lal Yadav1.
On 16 February 2023, she was arrested by the Mumbai Police for attacking the car of the Indian cricketer Prithvi Shaw.
Adhyayan Suman:
Adhyayan Suman is an Indian actor and singer who appears in Hindi language films. He was born on 13 January 1988 in Mumbai1.
He debuted in 2008 with Haal–e–dil. His second film was Raaz – The Mystery Continues, which was a semi-hit. Suman's performance in the 2009 Mukesh Bhatt film Jashnn was praised.
Rajeev Sen:
Rajeev Sen is an Indian model and entrepreneur. He is also the brother of former Miss Universe Sushmita Sen.
He was born on 11 August 1983 in Hyderabad, India2. Rajiv is the son of retired Indian Air Force officer Shubeer Sen and jewelry designer Subhra Sen.
Anurag Dobhal:
Anurag Dobhal, also known as The UK07 Rider, is an Indian YouTuber, Moto Vlogger, Traveler, and Instagram Star. He is known for his vlog videos on YouTube1.
He was born on 3 May 1997 in Dehradun, Uttarakhand2. His father's name is Jagdamba Prasad Dobhal and his mother's name is Atul Dobhal.
Conclusion:
With an impressive lineup of contestants, Bigg Boss OTT Season 2 promises to be a thrilling and entertaining ride. From talented actors to social media sensations, the house is filled with individuals from diverse backgrounds, each bringing their unique charm to the show. As the competition kicks off on June 17, 2023, audiences eagerly await the drama, laughter, and unexpected twists that Bigg Boss OTT is known for. Let the games begin!