BIGG BOSS OTT SEASON 2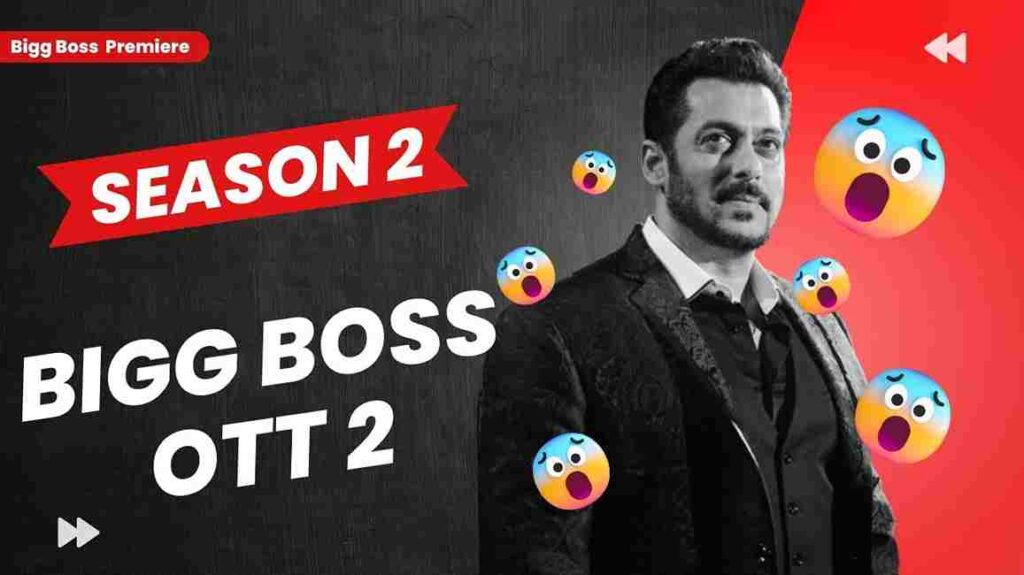 Hey there! Exciting news about Bigg Boss OTT Season 2! The final list of confirmed contestants has been revealed, and it's causing quite a buzz among the audience. Some notable participants include Aaliya Siddiqui, who happens to be Nawazuddin Siddiqui's estranged wife, and Falaq Naazz, who is the sister of Sheezan Khan. They're all set to be a part of this season's Bigg Boss OTT.
This season is going to be a whole new experience as it promises 24-hour live nonstop entertainment with multiple cameras capturing all the action. The show is set to premiere on June 17 on Jio Cinema and heree on our site and is expected to run for about six weeks. You can catch the fresh episodes every night at 9 pm on the OTT platform after the initial premiere. So mark your calendars and get ready for an incredible dose of entertainment!
Latest Bigg Boss OTT 2 News
LORD Puneet EVICTED
This happened after Puneet was given a stern warning from the Bigg Boss for allegedly using foul language for the makers and destroying house property. He also apparently tried to hurt himself by pouring handwash on his head and applying toothpaste on his face. He gets an immediate warning from the Bigg Boss to change his attitude otherwise he would be asked to leave the show.
Following this, Puneet loses his cool and threatens to walk out of the show himself. He also expresses his disappointment towards Bigg Boss panellists for putting him on the 10th position of the contestants' list and reducing his BB currency, due to which he couldn't buy himself a bed in the house.
MC Stan as panelist made a comment on Puneet superstar that his content is cringe and people find him cringy.
Contestants List
How to Make a Career in the TV Industry

How to make a Career in TV Industry The television industry is a dynamic and diverse field with numerous opportunities for those who are passionate about entertainment, storytelling, and technology. Whether you aspire to be in front of the camera or behind the scenes, building a career in the TV industry requires dedication and strategic
Bigg Boss OTT 2 Latest News