Welcome to Lucknow University Students, Here you will be updated about the Admission forms, results of all years and semesters, filling of online exam forms, scholarship forms and other processes like how to get your degree and migration certificates easily. Here you will get all information related to Lucknow University(Lkouniv) – Admission, Results, Exam Forms 2023.
Lucknow University Exams Result
So, Lucknow University or Lkouniv exam result of various semesters and years of undergraduate and post graduate programmmes has been declared you check all the latest Lkouniv exam results below.
Lkouniv Result of B.A B.com and B.sc of 1st, 2nd, 3rd years/ semesters is declared here
Lkouniv Result of M.A M.com and M.sc of 1st, 2nd, 3rd years/ semesters is declared here
Lucknow University Lkouniv Exam Form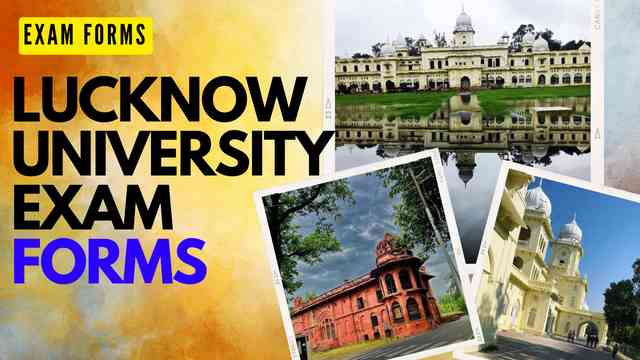 Online filling of examination forms for various semester and yearly exams has started. So, Fill your Lkouniv exam form and remember not to forget to fill it before the last date of online filling of examination form.
Fill Your Online exam form of lucknow University semester and yearly examinations of UG and PG Courses here fill exam form here .
Lucknow University Admission Forms
Now, Admissions in Lucknow University are conducted through CUET(Common University Entrance Test) by NTA for getting admission in UG programmes like B.A, B.Sc, B.com, B.A Hons , B.Sc Hons , B.com Hons, etc. Courses and Postgraduate Courses like M.A, M.Sc, M.Com, etc.
Here is the Admission Brochure for Admission in Lucknow University – Admission Brochure for UG Courses
Admission Status, dates of online form filling for admission, etc – Lkouniv Admission
Important Helpful Reminders shared by experience
Online Correction of any data related to student profile, fees, etc. will be corrected by Sir Anil Mishra who sits in New Chemistry Building Near 4th gate around 11am , after that Sometime in B.ed building near 1st gate.
Scholarship forms must be filled in July/August, keep a copy of filled scholarship form with you. Just filling the form is not the end, you have to check status of it which has errors most of the times.

Keep Checking Scholarship form status in september, october months. If Any mistake or error occurs write an application from to correct it and submit in the scholarship cell near 1st gate and also submit it to the scholarship department in vikas bhawan because scholarship officials in university are too lazy and ill informed. If not corrected in time you will get no scholarship at all.

Furthermore, If any problem is related to exam form, subjects, admit card etc. reach examination center near 1st gate and they will correct the mistake.
Marksheet and Migration will be provided near 1st gate on the right side as you enter.
Regarding Practicals, examination preparations and Viva and any other information you can comment and we will help you, how its done.