In today's Episode of Bigg Boss 17 Weekend ka Vaar 12th Novemeber 2023 Full Episode, Salman Khan scolded khaanzadi for spoiling the festival mood of everyone in fight with Mannara especiall when Katrina was present in the house.Khaanadi was arguing with Mannara as she called khaanzadi's friendship with Abhishek scripted from Khaanzadi's side
Salman Khan exposed Khaanzadi's game of fake love angle with Abhishek
Salman Khan said Khaanzadi in task you confessed Your heart beats for Abhishek. Later, You said You hmstatement for Abhishek was a lie just to win the Task and that even too for just a gift hamper.
Then, If you say thes things then housemates are not wrong if thwmey say you are doing all of this love angle narrative just for the game. They are not wrong if they say this love narrative of yours is fake.
And If Your feelings were genuine then You should have taken a stand that your feelings are not fake when Mannara was saying your feelings and love for Abhishek is scripted and fake. Then you should have taken your stand.
Salman said Now, You are taking a stand too late is wrong. God has gifted you with a mind so just use it and think about it.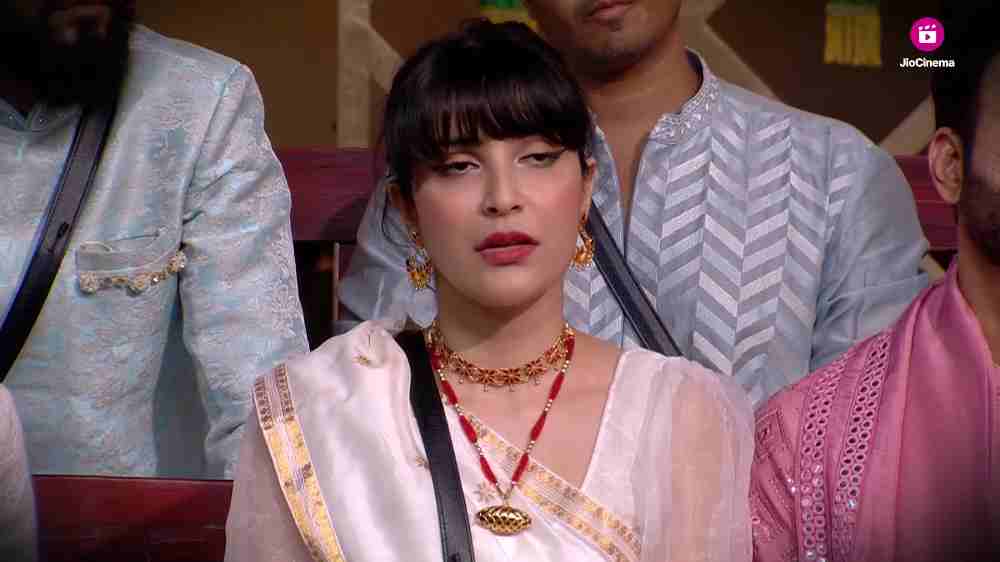 Khaanzadi said she(Mannara) was talking about me behind my back. Salman said Khaanzadi what do you want Katrina is here, today is Diwali and you ruining Everyone's mood. Don't you have any empathy for the festival.
salman Khan Exposes Khaanzadi