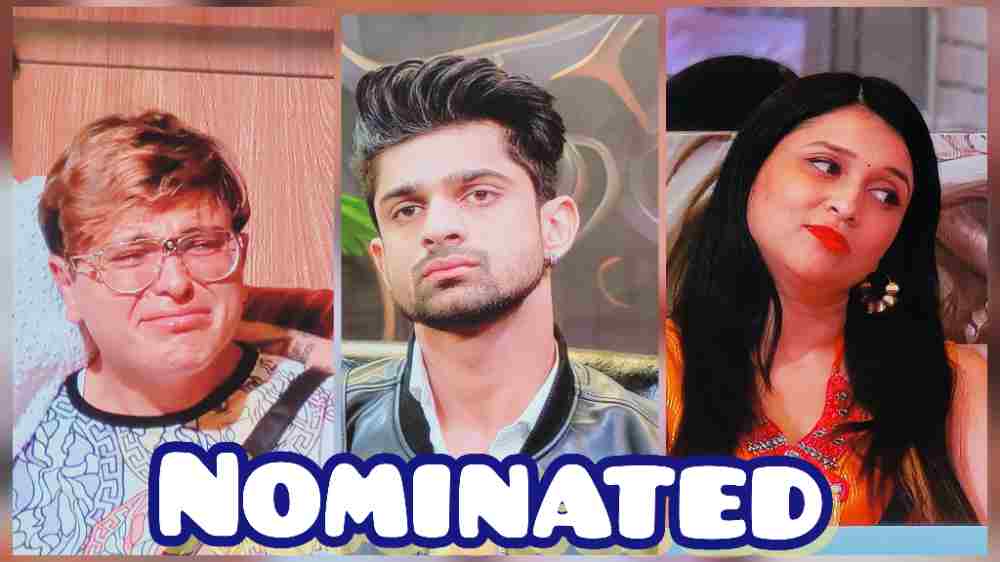 The three names that are nominated this week for eviction one from each house dil, dimag and dum are Mannara Chopra, Navid Sole and Abhishek.
Wrong Casting
Bigg Boss had asked everybody to give one name from their house(dil , dimag, dum), whome they think is a wrong casting done by Bigg Boss. The person will be nominated as they are wrongly casted into the show by Bigg Boss.
Navid Sole
Everyone from his house Dimag Anurag, Arun, Jigna Vohra, Sana Raees Khan, Soniya Bansal took Navid Sole's name. He was the easy soft target for them. They gave the reason of his spolem hindi is weak and he will be unable to participate properly which is a fact though.
Navid asole felt bad and started crying and then everybody from his house started consoling him.
Mannara Chopra
Mannara also got chosen from her house Dil. Ankita, Aishwarya, Nitin and Vicky Bhaiya all took her name. Mannara felt bad especially when Vicky took her name because she thought she had a good bond with him.
Abhishek Kumar
Abhishek being nominated was obvious because he was being too negative and frustrating for everyone as he was fighting too much. So, Rinku, Munawar, Firoza, And Sunny arya who had a fight with Abhishek took Abhishek's name.
Mannara and Navid were crying but Abhishek stood strong and did not show too much remorse over being nominated.
Vote for Your Favourite Contestants to save from Eviction – Bigg Boss 17 Voting Trends