Bigg Boss OTT 2 7th July 2023 Full Episode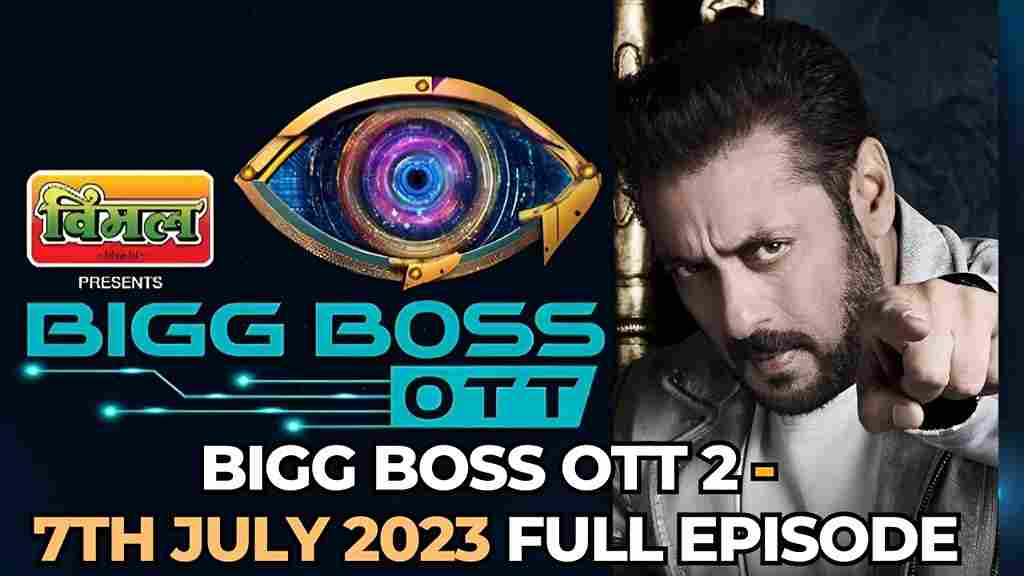 In Bigg Boss OTT 2 7th July 2023 Full Episode, A fight occurred between Jiya and Bebika when others were discussing Jad feeling as an outcast in the house. Then, Bebika also blamed Jiya and others to make her(Bebika) feel as an outcast in the house. Pooja Bhatt and Cyrus tried to discuss and solve the issue and then fight started between Bebika and Jiya. Also, A comedy fight also happened between Manisha Rani and Fukra Insaan(Abhishek). In the night both started arguing on who is more sensible and have a good behaviour in Bigg Boss OTT 7th July 2023 Episode.
Bigg Boss OTT 2 7th July 2023 Episode
Bebika and Jiya Fight
After Salman Khan scolded Jad Hadid in Bigg Boss OTT 2 house. He is feeling low and as he just talks in english he is feeling as an outcast in the house. He had conveyed this to Cyrus and others. Cyrus took this matter to Pooja Bhatt who claims to be most mature women or contestant in the house. Discussion started, Cyrus told Pooja that Jad is feeling as an outcast in this Bigg Boss OTT 2 house and this should not happen.
Other Contestants also joined the conversation and Pooja said everyone is talking with him(Jad). She pointed out that its opposite more people are talking with him compared to others.
In between Bebika Jumped in and said exactly I feel that I am being treated as outcast. Nobody talks with me kindly. (But the actual point is she is rude in real and less people try to talk with her except Pooja who manipulates her accordingly.) Jiya started saying something and then Bbeika shouted at her and started fighting and also crying.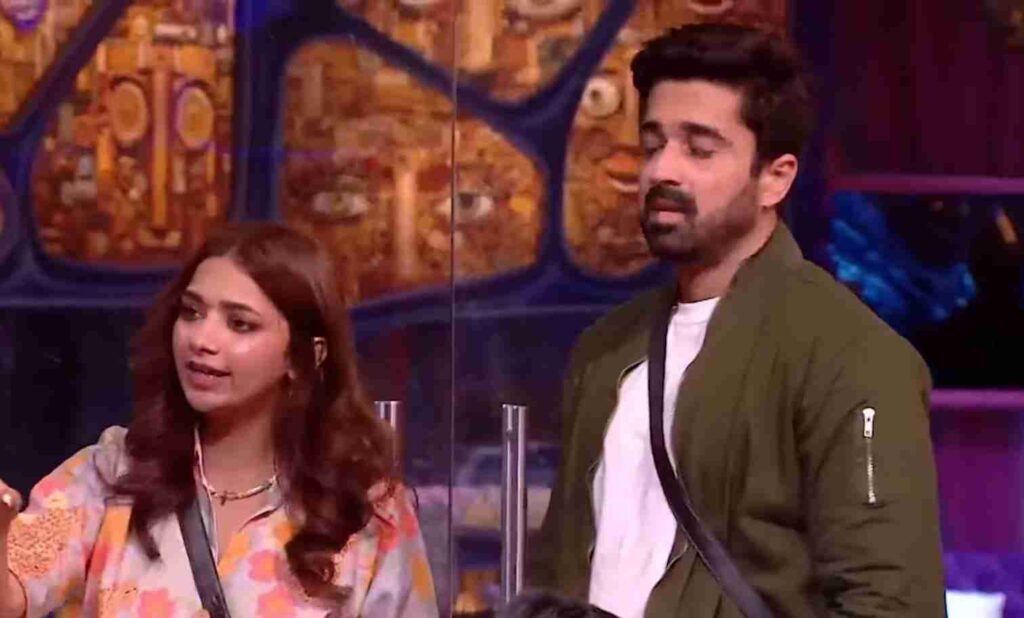 Bebika said who talks to me kindly, who behaves wit me well ? NoBody! She told Abhishek that you guys ignore me in front of your eyes. She said," Do you have an idea what impact it(your guys behaviour with me) has on me ?"
Meanwhile, Jiya was saying and then a fight started between Jiya and Bebika. Bebika said do yoi all gys have an idea what i have suffered. ou guys just see Jad's problem, but I have felt the same way. She said you guys attend him because he creates drama daily. Jiya said Jad has not created drama daily-daily.
Abhishek Fukra Insaan vs Manisha Rani Cat fight
Bigg Boss OTT 2 7th July 2023 Full Episode
Manisha Rani and Abhishek were siting on sofa in the night and were talking to each other. An argument started between them which is very usual and it was a comedy mixed argument. Manisha said you can't teach me sensibility and manners. Abhishek said I have too much of manners. Mnaisha said I have more and better manners than you. Abhishek said You know nothing. Manisha said having a taller height does not mean you have good manners. Abhsihek said Your manners match with your height. Manisha said I have manners more than triple times of my height.
Abhishek said I have seen every phase of yours. Manisha said History has witnessed that the one who gets more respect becomes disrespecful (it was pointed to abhishek pointing that manisha behaves well with abhishek that's why he disrespects her in return).
Abhishek asked Manisha if there is anybody in the house who talks to you kindly, there is nobody! Nobody wants to talk to you.
Manisha said everyone talks with me kindly. She said "you batmeez, you gadha, you dogy, you kameena". She said I know very good gaali in english and if a give you one very good gaali in english your mind will ghum(spins).
Abhishek said that's the problem you don't have any manners and that's why you use curse words. He said if we just raise our voice you will say that we don't know how to talk with girls respectfully. Abhshek said disrespectful guys like you should be given more and more curse words. He told Manisha that in the entire house you are the one who uses bad words more often.
Contestants rank themselves on the basis of their journey in Bigg Boss OTT 2