Bigg Boss has started. This show does not leave any opportunity to surprise its viewers. People associated with different professions become part of this show. In some seasons of the show, there have been such contestants who have had a criminal background. Some thief, some robber, some are associated with underworld. So let's know who were those contestants.
1) Devendra Singh aka Bunty
No.1 Devendra Singh aka Bunty. In different states of the country, the most wanted criminal in more than 500 cases of theft was Devendra Singh aka Bunty. A movie Oye Lucky Oye starring abhay deol based on Bunty's life has also been made. He was seen in Bigg Boss season 4 but his violent behaviour and closing cameras with socks led him to be evicted.
2) Seema Parihar
Seema ruled as a leader of dacaoits in jungles for 18 years. She was also a part of this show's season.
Seema was also seen in the film Wanted The Bandit Queen. Seema was seen in Bigg Boss season 4, but she left after 76 days.
3) Sampat Pal
Sampat Pal Sampat was the leader of the Gulabo gang. She beat up a lot of men who were involved in domestic violence, so she had gone to jail twice.Even after that, She kept working for the welfare of women. A movie Gulab Gang starring Madhuri Dixit was also made based on Sampat Pal's life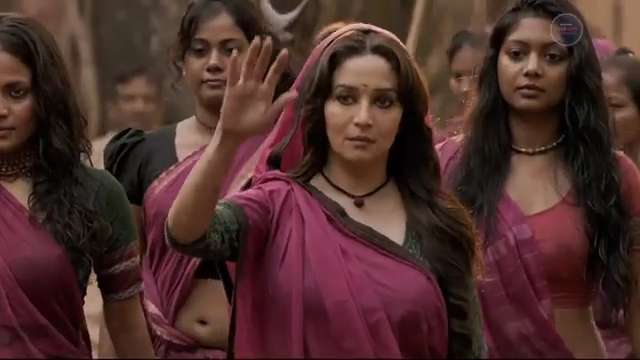 . She appeared in Bigg Boss season 6 as a contestant.
4) Monica Bedi
Monica Bedi bacme more famous when she went into a relationship with don abu salem. Once, she was famous for her beauty later she had to go to jail. Abu Salem and Monica Bedi were arrested in Portugal hotel room. She was in prison there for three years in Portugal. After that she was brought India and here she was released in 2007. She appeared in Bigg Boss season 2.
5) Aseem Trivedi
He was a political cartoonist and activist. Aseem Trivedi was part of Bigg Boss season 6. He was accused of disrespecting National emblem, National flag and Constitution through his cartoons. For this he was charged under sedition(anti national) and Mumbai Police had arrested him.
6) Rahul Mahajan
Rahul Mahajan is the son of the late BJP leader Pramod Mahajan. After his father's death, he was accused of taking drugs and gambling. However, later he was acquitted of the gambling charge, but he was accused of taking banned medicines. His ex-wife Dimple Ganguly was also accused him of domestic violence. Rahul Mahajan was part of Big Boss season 2.
7) Raja Choudhary
The name of the show's contestant Raja Choudhary is also included in this list. Raja married Shweta Tiwari, but later they divorced. In a public place, drunk, he was charged with assault and also harassment with a woman.
8) Armaan Kohli
Contetsant of Bigg Boss 7 , Armaan Kohli's career has been known for controversies. He was accused of physical violence with MunMun Datta(of Tarak Mehta). Both were in short run relationship. He was also accused and evicted for physical violence with Bigg Boss contestant Sophia hayat in Bigg Boss house. He was arrested for using drugs in 2021.