Bigg Boss OTT Season 2 Starting Date and Contestants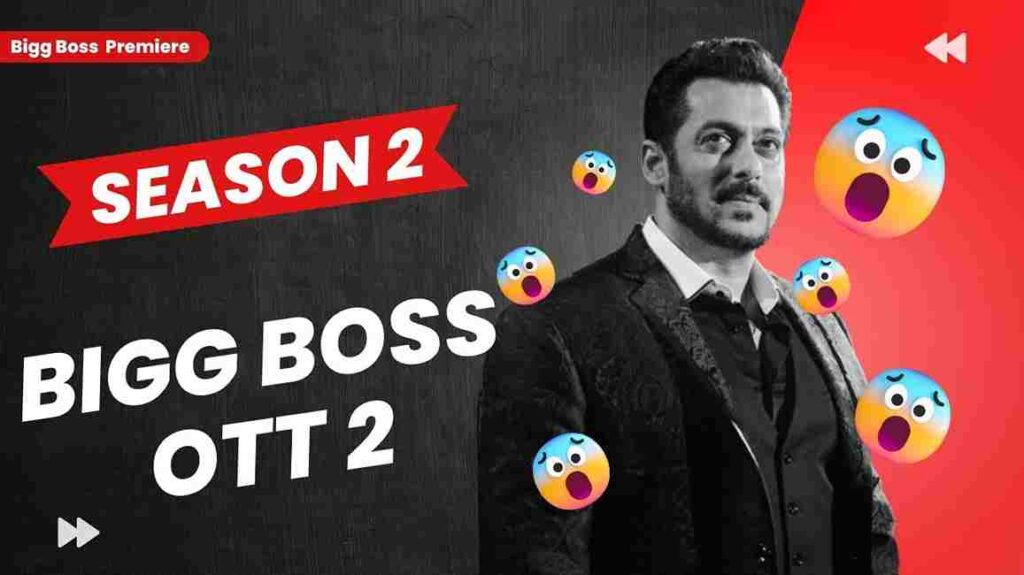 The promo of BigBoss OTT season 2 has been filmed and soon be released at the end of may 30. Salman Khan is hosting Bigg Boss OTT season 2 along with Raftaar and there will be some ex contestants of Bigg Boss that will join Bigg Boss OTT season 2 as contestant. Manu Punjabi might be the one contestant among many.
Salman Khan will host the premiere of Bigg Boss OTT Season 2 and then Raftaar will take responsibilty of hostin it over period of 2 months.
Bigg Boss OTT season 2 will be more interesting than the previous Bigg Boss OTT season.
Bigg Boss OTT Season 2 Starting Date
So, Big Boss OTT season 2 is expected to start from 17 June 2023. It will stream online on voot and viewers with monthly pack can watch it online otherwise you can come here and watch and get all the daily episode details and all.
Bigg Boss OTT Season 2 Contestants
Sambhavna Seth
Pooja Gaur
Anjali Arora
Jiya Shankar
Poonam Pandey
Rajeev Sen
Zaid Darbaar
Munawar Faruqi
Fahman Khan
Asitya Narayan
Faisal Sheikh
Awez darbaar
Show will start with survival challenges in Jungle featuring Contestants #AwezDarbar and #MaheshPoojary. They will be provided with relatively fewer amenities. Their journey commences in a modest jungle house devoid of comfortable beds, sofas, and a fully furnished bathroom, accompanied by a compact kitchen.
Those who emerge victorious will go into main house and become captain. Additionally, an exclusive VIP Room will be unveiled as part of the newly established zone, With the garden area meticulously transformed into a captivating jungle