Amritpal Singh Arrested in Moga Punjab
Amritpal singh the fugitive Khalistani was on run from past few weeks. He was finally arrested in Moga district of Punjab where he was hiding in a gurudwara. He was reported to police by a gurudwara person that Amritpal Singh is hiding here from past few days.
He also gave a speech there and his pics are viral where he is praying to bhindrawale look alike photo. Punjab Police immediately went to grdwara in moga and arrested Amritpal Singh.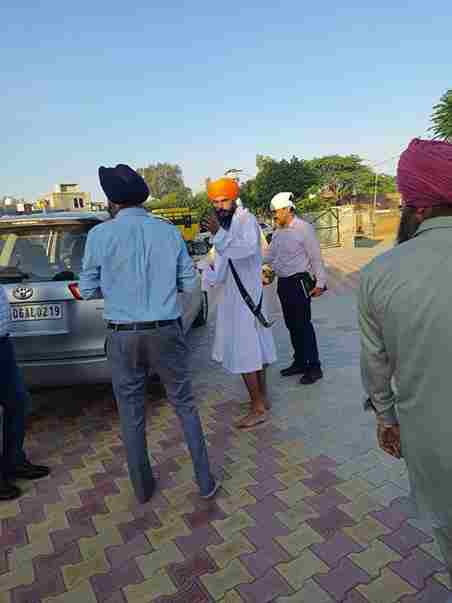 Recently news was spread that Amritpal singh has fled to Nepal and his picture drinking tea was also viral, but it was fake and a attempt to misguide the police. So, They try to find him somewhere else.
Amritpal Singh sent to Dibrugarh Jail in Assam
Now, He was arrested and sent to Dibrugarh Jail in Assam. He has not been kept in Punjab because his khalistani supporters might try to make him escape or something. Assam is very remote area and there will be difficult for amritpal singh and his supporters to rebind together and play any moves.
#WATCH | Punjab IGP Sukhchain Singh Gill narrates the sequence leading upto to the arrest of Waris Punjab De's #AmritpalSingh

"…Amritpal Singh has been arrested by Punjab Police at around 6.45 am today morning in village Rode. A joint operation was conducted by Amritsar… pic.twitter.com/0KZzO7LwKx

— ANI (@ANI) April 23, 2023
watch Punjab police giving briefing on how amritpal singh was arrested and other details.
read how he escaped the arrest amritpal singh on run.