Gautam Vij has divorced his wife. That's why he is hiding the truth of his divorce from bigg boss hpusemates. The actor has kept Sondarya in the dark. In Bigg Boss 16, Gautam Vij and Sondarya Sharma's relationship is getting closer. Both of them are in love.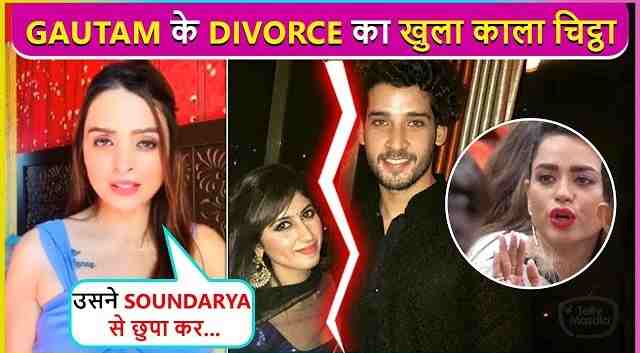 People think that Sondarya and Gautam are taking each other's support to stay in the game. Some time ago, in Bigg Boss house Sundarya sharma and Gautam Vij's relationship was called fake.
Gautam divorced with Richa Gera – Bigg Boss 16
Now everyone knows that Gautam Vij is divorced. He had divorced Richa in 2020. But Gautam doesn't want to talk about this issue at home.
Talking to us, Gautam's close friend Khushi Jain said that two years ago, Gautam Vij had divorced his wife. At that time, no one knew about this. Even in the media, Gautam's divorce news was not spread. This issue was suppressed at that time.
In this case, Gautam does not want to talk about his divorce openly in public. Gautam has not yet told about his divorce to Soundarya Sharma. He does not want to talk about this on national TV. He is not lying to anyone. Gautam, which is a private person.
He does not like to talk about himself. If the feelings are true then Soudarya will definitely understand Gautam vig.
Divorce talks have already been raised with Gautam vig. Well, Gautam has hidden his divorce from Soudharya.
In this, it will be interesting to see what will happen when the beautiful girl finds out the big truth about Gautam. What do you have to say about this news? Tell us in the comment section and also do like, follow and subscribe to us on Twitter,Facebook, Instagram and YouTube.