Bigg Boss Winners List
Total Sixteen seasons of Indian Reality TV Show Bigg Boss Hindi has completed yet. Bigg Boss winners of all season got so much love from their fans and it is the show loved by everyone in India. It is a life time feeling to be the winner of Bigg Boss Reality Show because it is very big show and audience from all the world watch Bigg Boss.
Let's start from the Bigg Boss winner of latest season Bigg Boss 16.
Bigg Boss 16 Winner
The winner of Bigg Boss 16th season was totally unexpected but yet it was MC stan the rapper from P town Pune. He came from a very low background and reached to the top to conquer. This is called success MC stan has got so many fan following but MC Stan winning Bigg Boss 16 trophy was unexpected and shocking for Priyanka Chahar and Shiv Thakre fans because they had invested much more in the game but the trophy was taken by none other than MC Stan.
Winner – MC stan – Altaf
Bigg Boss 15 Winner
Bigg Boss 15 was a bit success and bit failure because of some unfair decisions. Tejasswi Prakash won Bigg Boss 15 and the finalist were Pratik Sehajpal and Tejasswi prakash. Pratik had fought very had and he had invested a lot in the game but it's a game of personality. Tejwasswi Prakash was very fee minded and she played it like a children's game but with pure heart and that's why people liked her and she won. But there was another winner the people's choice Umar Riaz but he was disqualified deliberately seeing the potential he had to be the winner of the show just like his brother Asim Riaz.
Winner – Tejasswi Prakash
Bigg Boss 14 Winner
Bigg Boss 14 was flop as it started after The Biggest Blockbuster season of all time Bigg Boss 13. After Bigg Boss 13 ended wit a huge success makers filled the season 14 with previous contestants and did not allow new contestants to play for a month. The result was the audience failed to connect with the new contestants and audience was already bored with previous contestants.
The season failed but the audience who were watching got a very straight minded and fearless winner Rubina Dilaik. Rubina was so fearless that she never feared Salman Khan or Sidharth Shukla who had many followings and some commedable personality.
Rubina Dilaik was the real deserving winner of that season and yes she won defeating Rahul Vaidya. Rahul Vaidya reached as finalist just because he stood against Rubina and he was just a loudmouth with some one liners nothing else.
Winner – Rubina Dailaik
Bigg Boss 13 Winner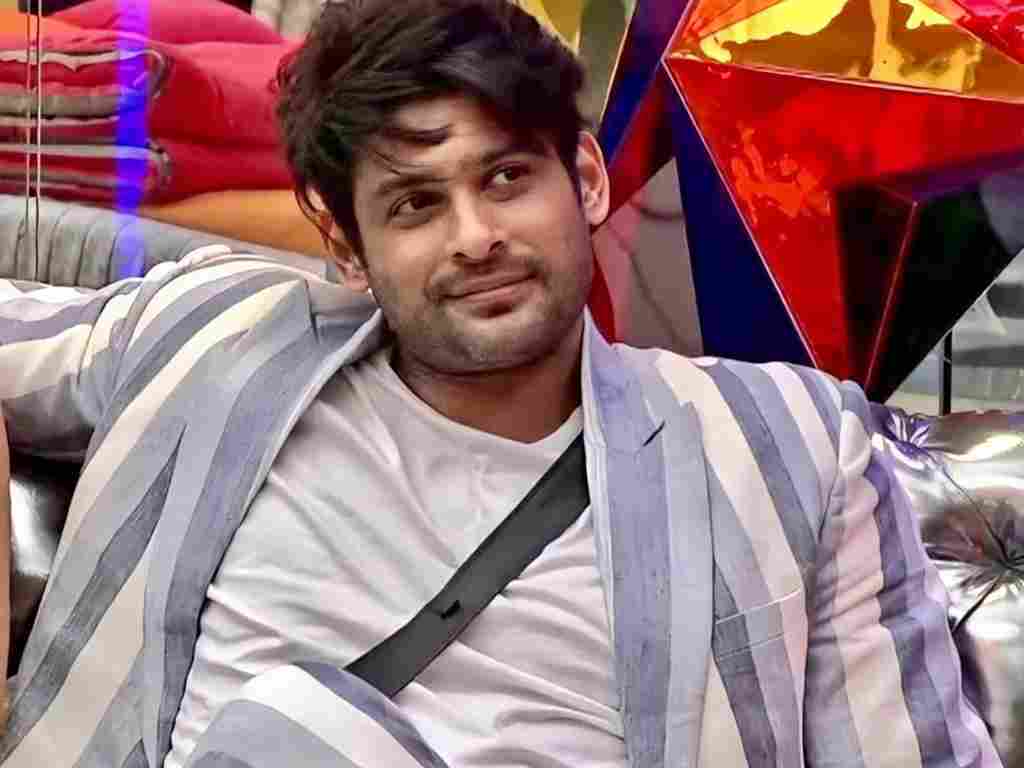 This season gives you goosebumps, it was the best season of all time in the world and you won't witness it again in your lifetime. It was like a football or cricket worldcup. John cena and other international celebrities got interested in it from all over the world.
This season crossed all limits just because of four persons mainly Sidharth Shukla vs Asim Riaz and also Shehnaaz Gill and Rashmi Desai. Sidharth Shukla, Asim Riaz and Shehnaal gill's memes, one liners are still in trending.
Sidharth Shukla vs Asim Riaz, two brothers turned against each other. It was a brothers fight against each other. The entire world was divided into two groups one one side with Sidhartha Shukla and other with Asim Riaz.
Finally Sidharth Shukla won the Bigg Boss season 13 but Asim Riaz was no less than a winner.
Sadly this story of two brothers ended with the death of Sidhartha Shukla which also hit hard to his dear love Shehnaaz Gill.
Winner – Sidharth Shukla
Bigg Boss season 12 Winner
Everybody Knows the two finalist of this season Dipika Kakkar of sasural simar ka and S Sreesanth the key player who took last moment catch to make india win 2007 World cup, the player who gave back aussies their sledging.
In the entire season S sreesanth gave a lot of content to Bigg Boss season 12. Another noticeable contestant was Surbhi Rana she was total screwed personality.
Dipika Kakkar and S sreesant respected each other and they were brothers and sisters in the season. Dipika did not invested well in the season but her caring and loving nature was liked by audience. That is why she became the winner of Bigg Boss season 12 and defeated her game brother S Sreesanth.
Winner – Dipika Kakkar
Bigg Boss Season 11
Everyone knows Bhabhi ji Ghar par hai original character Bhabhi – The Shilpa Shinde. She was the winner of Bigg Boss 11th season. She defeated Hina Khan(The lead actress of TV Serial Ye Rishta Kya kehlata hai).
The feud is important for a Bigg Boss season to get success and yes there was one in this season too. The feud was between Shilpa Shinde and her producer/ director of bhabhi ji ghar par hai Vikas Gupta. Vikas Gupta got tag of mastermind but Shilpa Shinde made her life hell in Bigg Boss season 11. A situation came in which Vikas tried to jump out of the Bigg Boss house to get rid of Shilpa's revenge.
Shilpa Shinde was a very funny character allied with Akash the rapper and a loyal friend Puneet.
Shilpa Shinde defeated Hina Khan in the finale and became the winner of Bigg Boss season 11.
Winner – Shilpa Shinde
Bigg Boss 10 Winner
This Bigg Boss season 10 was bit different because in the contestants were introduced differently that they actually were and the most important point was that, first time commoners were included in Bigg Boss show.
One of the true hearted commoner was Manveer Gurjar and the other finalist was Baani J. Baani j was MTV Roadies contestant and anchor. Manveer Gurjar's pure heart and innocent was liked by people he got votes and won the Bigg Boss season 10.
Winner – Manveer Gurjar
Bigg Boss 9 Winner
This season did not get much lime light but yes Bigg Boss has always got big fan following and viewership. Prince Narula won roadies and then he came in Bigg Boss to show his personality and nature. He won this season of Bigg Boss and defeated Rishabh Sinha.
Prince Narula had her ally kishwer merchant who played negative role in the season.
Winner – Prince Narula
Bigg Boss season 8 Winner
If there is any season that comes after Bigg Boss season 13 it is Bigg Boss 8. Fandom of Gautam Gulati is something else and it is not based on aggression or fight against other like it was in Sidharth Shukla vs Asim Riaz.
Gautam Gulati has a very charming, funny, aggressive and pure hearted personality. People liked him a lot and his parade song which was produced in Bigg Boss same season, We love We love Gauti became so famous.
He defeated Karishma Tanna who is also a very popular actress.
Winner – Gautam Gulati.
Bigg Boss season 7 Winner
Gauhar Khan became the winner of Bigg Boss season 7. She became famous in this season but she was already famous due to her item song mera ashiq jhalla balla in ishaqzaade movie. She got into relationship with Kushal Tandon in the show and Kushal Tandon got disqualified whn VJ andy made comment on Gauhar and Kushal broke the rules and got disqualified.
Tanisha Mukherjii and Arman Kohli were against her in that season. Tanisha's Kajol's sister loved loose screw Armaan Kohli in the same season. You might also remember Ajaz Khan who fell in love of Gauhar Khan too.
Winner – Gauhar Khan
Bigg Boss season 6 Winner
The Winner of Bigg Boss season 6 was Urvashi Dholakia but the season got famous because of Imam Siddiqui. Imam Siddiqui just made the Bigg Boss season 6 house hell for the contestants. Nirauhha was also the part of Bigg Boss season 6 and once he got stuck with the Imam siddiqui and they had to call Bigg Boss for help.
Urvashi won the Bigg Boss season 6 because she was mature and straight forward person and people liked her. She was the better choice for winner.
Winner – Urvashi Dholakia
Bigg Boss season 5 Winner
Remember Sunny Leone, She first came in Bigg Boss season 5 as a contestant and also andre symonds the australian crickiter was part of this season. Juhi Parmar won this seaon of Bigg Boss 5 defeating Mahek Chahal in the finale. Juhi was a sorted kind of person and mature too. People liked her simplicity and maturity as a personality part. She won the show but still this season is not famous for her, it is famous for Pooja Mishra's acts and liners like talk to my hand, and her aggressiveness.
Akash sehgal aka Sky and Sidharth being friends, Sky flirting with Sunny leone knowing her reality all happened in the same season.
Winner – Juhi Parmar
Bigg Boss season 4 winner
This was the first blockbuster season of Bigg Boss featuring the strange but famous and well fitted contestants for the Bigg Boss show. Dolly Bindra, Current MP and Bhojpuri actor Manoj Tiwari, The great Khali(from wwe), Shweta Tiwari(son pari), Ashmit Patel(Ameesha patel's brother), Sameer Soni(eledest son in baghban), Veena Malik(pakistani model). The contestants of this season were some real odd creatures.
All were the part of same season and this season was ruled by Dolly Bindra and great khali by her side against Shweta Tiwari and Ashmit Patel. Dolly Bindra was very offensive and she fought with Manoj tiwari, shweta tiwari a lot.
Ultimately – Shweta Tiwari won the Bigg Boss season 4.
Winner – Shweta Tiwari.
Bigg Boss season 3 Winner
Shamita Shetty the one who appeared second time in season 14 was also part of this season. Dancer Bakhtiyar was also part of this season.Vindu dara singh(son of great dara singh). And also the superstar Kamal R Khan was also the part of this show.
Vindu Dara Singh won the 3rd season of Bigg Boss.
Winner – Vindu Dara Singh.
Bigg Boss 2 Winner
Ashutosh Kaushik won this season and besides him Rahul Mahajan, Raja CHaudhary, Monica Bedi, Shilpa Shetty, Sambhavna Seth, and Payal Rohtagi were some real players of this season og Bigg Boss.
Winner – Ashutosh Kaushik
Bigg Boss season 1 Winner
Rahul Roy, remember the Ashiqui movie's first part lead hero. He won the Bigg Boss season first. Other contestants were Bhojpuri actor Ravi Kishann, Rakhi Sawant, Amit Sadh(actor), Roopali Ganguly(Anupama), Kashmira Shah(Krushna Abhishek's wife). All these known celebrities were part of the show and it was real successfull that's why we have reached to so many seasons of Bigg Boss.
Winner – Rahul Roy