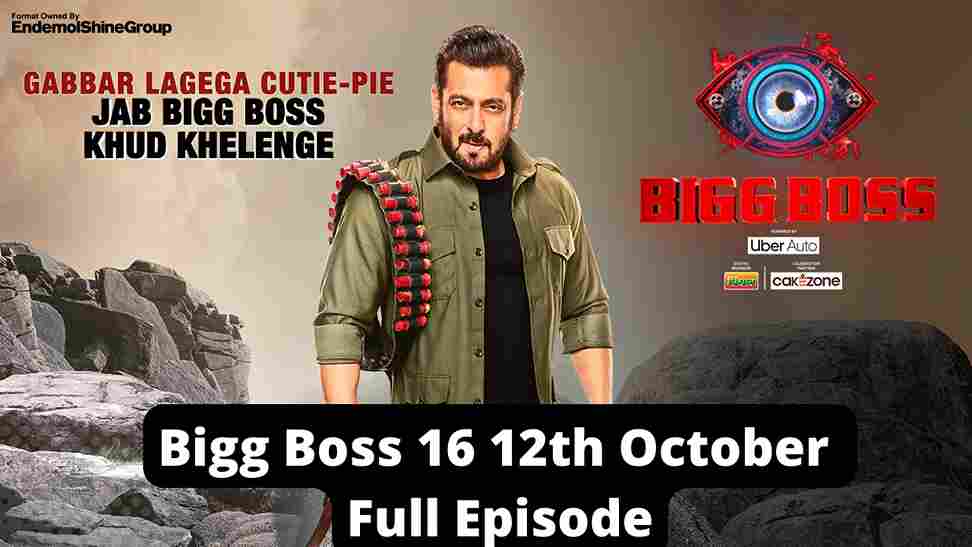 In Bigg Boss 16 12th October 2022 Full Episode Abdu makes reels with other contestants of the house, Gautam asks Shalin to start giving attention to Tina, as Shalin falls in love with Tina. And, Tina is also liking Shalin. Gautam also fell for Soundarya and consoles her because she was not talking with him. Task Amazing reels on Chhota Bhai jaan aya song made by Abdu as asked by Bigg Boss.
Tina complained Shiv that he has not been talking with Tina or approached her. She friendly accused him that you have not approached her for conversation, but she had made efforts.
Archana steals Ginger and another argument happened with her. Sreejita and Gauri again argue for the blanket.
Reel task Bigg Boss 16 12th October 2022 Full Episode
Bigg Boss has assigned the housemates a task to make reels with Abdu. It is a weekly task. Contestants in team will make reals with Abdu in today's Bigg Boss 16 12th October 2022 Episode.
There were two teams one of Nimrat and other of Priyanka. The competition is between both of them.
They will make reels with Abdu and the best reels winner willbe decided by audience through voting.
The task was amazing and Abdu made reels on Chhota bhaijaan aya chhota bhaijaan aya and many others.
Gautam makes Everyone wash their Cups
Gautam gathers everyone in the garden and asked them to wash their own cups and write names on it. Also, they will drink from their own cup only. Archana asks if anyone drinks from other's cup. You punish him/her.
Gautam is the captain and he is doing this to minimize the mess in the kitchen and be a responsible captain.