In Today's Bigg Boss 16 2oth January 2023 Full Episode Shalin Bhanot got very mad. Shiv Thakre and Stan are fighting with Nimrit.
Shalin and Nimrit are talking about Tina. Shalin is offended with Tina's rude and spreading misinformation behaviour.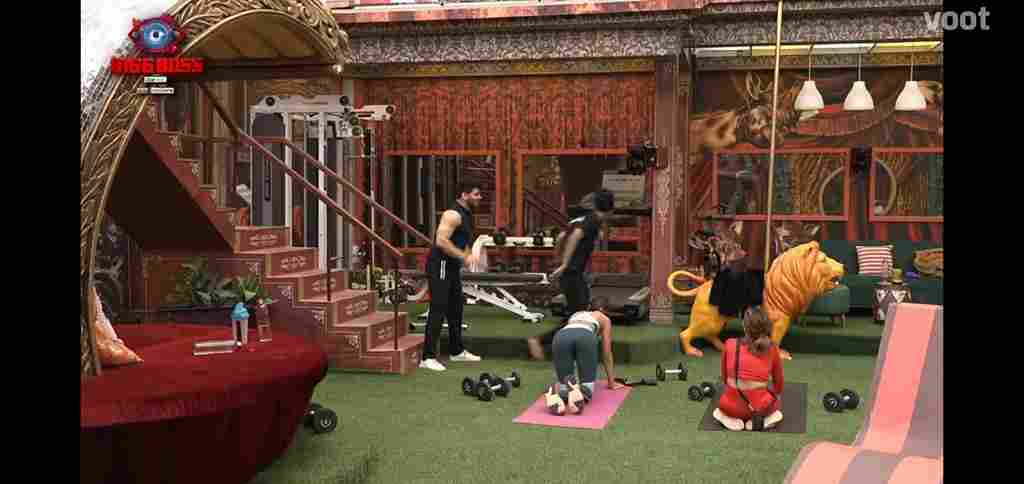 Shiv Thakre, MC Stan, Archana, Priyanka are doing masti while exercising. Shiv is pushing MC stan.
Tina and Priyanka were sitting in garden area. Shiv and MC stan were also there. Tina- Priyanka called STan he started to go but Shiv taunted Stan. So, Stan stopped and did not go there.
Speaker
Shalin your seven half year saadhe saati started four days ago. You have problems with Tina, sort them out.
Tina you had relations, now it is time to not make mistakes.
Sumbul you had some problems which you have not told anyone. You saw separation of your mother father. Had you a health issue 2 years ago.
Archana your tongue is true, you say anything it becomes true.